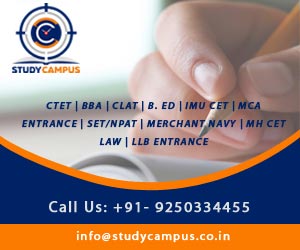 Study Campus is the place where high standard of discipline and academic learning culture is available all the time. Very systematic approach is followed to cover all aspects of study material so that they can clear the exams without any panic
Our SET/NPAT coaching institute in Thane receives footfall of the students from Thane as well as its nearby locations such as Ulhasnagar, Bhiwandi, Kalyan and many more. Every student say with proud that coaching material offered in Study Campus is very user friends and interesting too. It is the place where students' issues are addressed without any delay.
Our special qualities detail:
Group discussions, online tutorials are part of the training curriculum.
Highly proficient staff members have been appointed from distant locations.
The experienced faculties prepare students in such a manner so that they can score good marks during exams.
Students not only get high level education, but also enjoy a zeal and passion to do something differently.
Our faculty will teach you all the smart techniques as well as methods required to crack the exam.
Our coaching patterns and styles support students to recognize their weaknesses and lack of skills.