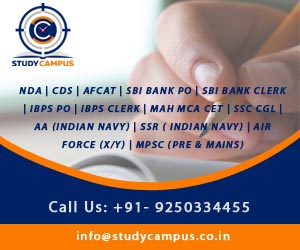 Study Campus has gained big reputation and scope among students being the leading SSC JE coaching institute in Thane and they are always curious to be the part of this coaching centre. It is the right place to achieve the goal of life. The aspirants are able to fuel themselves with right set of education.
There are so many students who come from nearby areas Ambarnath, Mumbra, Bhiwandi, Kalwa, Kalyan, Murbad, Shahad Shahapur, Ulhasnagar and Titwala to get the right set of education.
Students from all locations are welcomed here and trained well so that they can do something good in their life. It is the location that supports students and informs them about the significance of the education.
Our unique features that make us popular among all other institutes:
Students are able to clear the entrance exams and attain their set goals.
Other than subjective classes, mock interviews and tests are conducted.
We believe in providing quality set of education.
All the queries of the students are resolved quickly.
Feedback and mentoring sessions are run from time to time.
Extra time is given to the students considering their regular feedback.
Unique practices are adopted to impart quality educations.
Education materials are easy to understand and interesting.