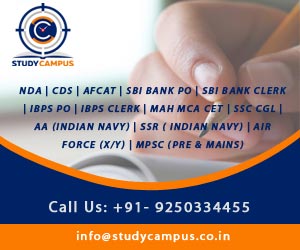 Study Campus is a premier educational institute, which offers best coaching for B. Ed in Thane. Students are desperate to be the part of it. Students from nearby locations Mumbra, Bhiwandi, Ambarnath, Kalwa, Murbad, Kalyan, Shahad, Titwala Shahapur like to be the part of this renowned institute.
We run the premier B. Ed coaching institute in Thane that provides coaching to students with latest technology in the classroom. We have designed our curriculum and notes on such a manner, so that students can easily understand and learn the concepts easily.
Our specialties:
We do not compromise on the quality of education provided in the institute.
Our faculty is highly qualified as well as very experienced and they try their best to provide right guidance to their students.
We have also designed our courses strategically, so that our students can cover syllabus logically according to the exam pattern itself.
We have also introduced various sessions to find out the weaknesses of the candidates, so that we can help them to work harder in those weaken areas.
We are consistent in offering excellent results.
We prepare yourself to face all the challenges with confidence and master you in your subject.