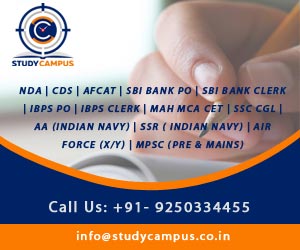 Study Campus is known as the best SSC CGL coaching institute in Thane that effectively supports the students and goes extra miles to serve their needs and to clear the SSC CGL exams. Most of the students enjoy the broad set of opportunities being offered here. The students are able to understand the educational material prescribed in their syllabi.
Students from nearby locations like Kalwa, Kalyan, Murbad, Shahad and Shahapur come in Thane to enjoy the right informative coaching pertaining to different courses that provides the ready platform to the students on their way to be a government servant.
Our special features:
Students are provided with relevant study materials.
Mock tests are also run from time to time.
Mock tests are also run from time to time.
To sharpen the skills of the students, practical trainings, IQ tests, metal abilities tests are driven from to time to check the understanding level of the students.
We have full belief in our students that they will meet their goals.
We do believe that all students learning abilities are not same, they differ so as our methods too.
We do help students in learning time management skills as well.