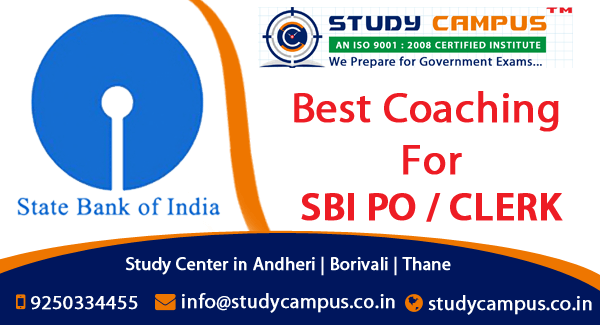 About
For people who always wanted to be a part of the Indian banking system, the bank clerk examination bridges the gap between the candidates and the nationalized banks. The Institute of Banking Personnel Selection (IBPS) conducts the clerical exam every year to select graduates for the various roles available in the bank. If you want to join the State Bank of India, as a clerk, then you will have to appear for the SBI clerk examination separately.
If you are unaware of the relevant details associated with the examination, then join our bank clerk coaching in Borivali for channelizing your efforts and time in the right direction.
Scope of a Bank Clerk
The requirement of a bank clerk is on a huge scale in recent time. If you manage to clear either of the IBPS clerk or the SBI clerk examination, then you will be left open to a whole new world of opportunities. Depending on the bank and the requirement, you may be assigned with various tasks like assisting in filing duties, attending customer's phone calls, and many others.
Why Us?
Our coaching institute has been preparing students for both IBPS clerk and SBI clerk examination and most of our students have managed to clear the examination with flying colors.
Best faculty
Top-notch deliverables on each topic
Comprehensive study material
Competitive learning environment
Our unique teaching methods and high success rate has gained us immense popularity in Mumbai, Maharashtra and as a result, we have also started receiving higher number of enquiries from prospective students. Apart from Borivali, we have been receiving enquiries from Gorai, Kandivali (east, west), Charkop Gao, and many other adjoining areas as well.
Our Advantage
Skillfully designed tutorial
Tips and guidance are also provided
Students can get their doubts cleared after their classes also
Get enrolled in our
bank clerk coaching in Borivali
and give wings to your career.